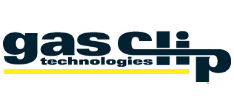 Gas Clip Technologies was founded by executives with 50-plus years of experience in the portable gas detection business. This team is focused on using progressive technology in the design, manufacturing, and marketing of products that are easy to use, durable, and come with a low cost of ownership.
The team is led by Bryan Bates, former longtime Executive Vice President, COO, and General Manager of BW Technologies by Honeywell. He has worked in gas detection his entire career and has been responsible for emphasizing the organization's focus on customer satisfaction. Gas Clip Technologies has made his vision into a reality — zero-maintenance gas detection that is instantly customizable for each and every application.
Gas Clip Technologies is based in Midlothian, Texas and serves the international marketplace, with distributors in both domestic and international locations. Its employees are among the most experienced gas detection professionals.