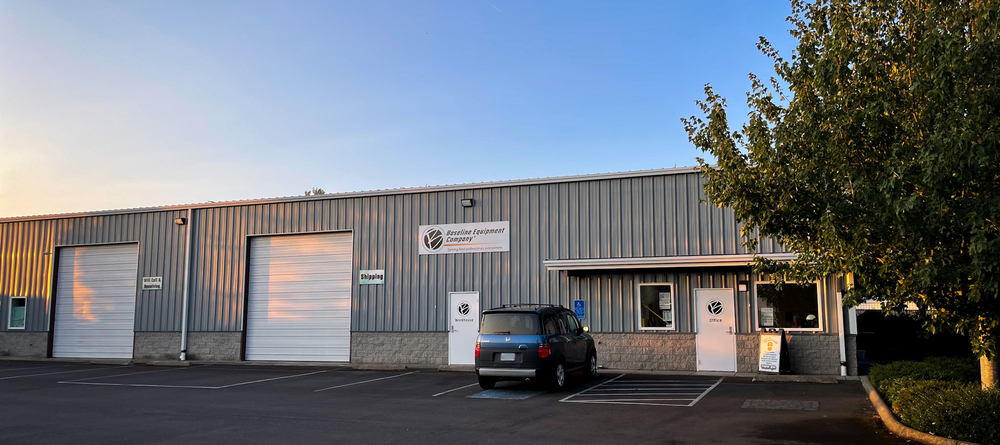 Baseline Equipment Company opened its doors on 1/04/2010. Our 4,000 square foot location is located in Eugene, Oregon. Baseline Equipment is comprised of 8 employees and has over 77 years of experience in the industry.
Here at Baseline Equipment, you are our first priority. Whether you are new to our proactive style of service or one of our many repeat customers, our experienced knowledgeable sales consultants are dedicated to helping you find exactly what you need quickly and delivering it wherever you need it within your time frame.
Baseline Equipment Company provides a dedicated sales consultant to all of our customers so when you call or place your order online we know who you are and how you like to do business.
We offer monthly specials delivered right to your email inbox, which includes new items and company updates. So if you haven't yet; sign up for our newsletter!
In 2012, Baseline Equipment launched a mobile website so you always have the industries leading resource in your pocket. Just type in our web address on any smartphone or tablet and get moving with Baseline Mobile!
Add to that our 92 vendor product lines, unmatched customer service, and a price match guarantee and enjoy knowing you are in good hands.
So put our 100% satisfaction guarantee and no-hassle return policy to the test. Then turn your focus to more pressing matters, like meeting that deadline, because we have your supplies covered!
Baseline Equipment Company
PO Box 22806
215 Cap Ct. Ste A
Eugene, Oregon 97402
Office Hours: Mon - Fri 6:00am - 2:30pm PST (9:00am - 5:30pm EST)
Website Hours: 24 hrs per day - 7 days per week - 365 days a year.
Will Call Pickup Hours: Mon - Fri 7:00am - 2:15pm PST
Phone number: (541) 505-8005
Toll Free: (877) 844-3101
Fax: (541) 255-4815
Want to contact a member of the team directly via email?
President; James Flack
James@baselineequipment.com
Vice President; Teresa Flack
teresa@baselineequipment.com

Sales Consultant; Violet Campbell
violet@baselineequipment.com
Sales & IT; Steven Deutsch
steven@baselineequipment.com
Warehouser; Paul Saminto
Sales - General Inquiries
sales@baselineequipment.com
Accounts Receivable
ar@baselineequipment.com
Customer Service
customerservice@baselineequipment.com
Need Directions to us? Use the Maps below: