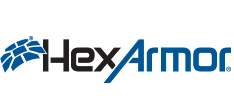 HexArmorŽ is a leader in developing some of the most advanced PPE solutions for your hands, arms, and body. 'Leader' is not a term we use lightly, and we're happy to show you why we would be a great partner to help you reduce injuries and lower costs at your facility or job site
2016 brings some significant changes to industry cut standards testing and methodology. HexArmorŽ is excited about these changes as they will more clearly define product cut performance. HexArmor gloves consistently lead the industry in cut resistance ratings and the new, expanded standards will further illustrate this.
ANSI/ISEA changes are in the final stages of approval. EN388 changes are in committee deliberation and due later this year.