HexArmor Rig Lizard Arctic® 2023, Cut 3 Palm + IR-X® Impact
$40.00
Sale
$35.57
Price: From $35.57 to $44.00
Brand: HexArmor
SKU: 2023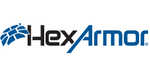 Authorized Dealer
HexArmor Rig Lizard Arctic® 2023, Cut 3 Palm + IR-X® Impact
At Hexarmor®, they aren't just satisfied with protecting your hands from work hazards.
We realize that cold weather can lead to a loss in feeling and facility, resulting in a serious threat to your hand safety.
The challenge lies in producing a waterproof and thermal-resistant glove, while preserving the dexterity attained by the Rig Lizard® 2021.
HexArmor's answer is the Rig Lizard Arctic® 2023, which provides the greatest comfort and range of motion you will get from a thermal rig and mining glove.
These features supplement the industry's most advanced Impact Exoskeleton™, and a synthetic grip, creating the new standard for a cold-weather oil and gas protective glove.
Features: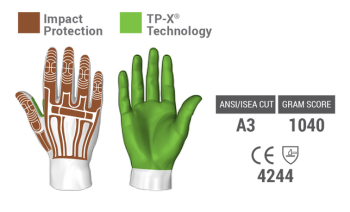 Dynamic combination of H2X™ and C40 Thinsulate™ interior liners for waterproof and cold-resistance
Durable TP-X® palm utilizes the highest-level abrasion resistance while maintaining oil-resistant grip
Synthetic palm with unique stitching pattern offers unrivaled comfort and dexterity
Full impact-resistant exoskeleton with high-performance IR-X® smash guards provides greater impact protection than the leading competitor
Additional IR-X® guard between thumb and index finger secures common pinch and catch points
Reinforced index finger and thumb crotch extends glove life
Exterior seams implement a double stitched core-spun thread, adding further durability and longevity
SlipFit® cuff adds comfort and convenience
Hi-vis color scheme increases visual awareness
ISEA level A3 cut and level 5 puncture protection
CE Cut Score: 4244
ANSI/ISEA Cut: Level 3 / A3
Gram Score: 1040
Sizes Available: 7/Small, 8/Medium, 9/Large, 10/XL, 11/XXL

---