Disposable Procedural Mask, 3 Ply, Box of 50
Disposable Procedural Mask, 3 Ply
This mask is made of a 3-ply polypropylene construction.
(It is fiberglass free and latex free.)
Use it as a comfortable and efficient protection against dust and other particulates.
This mask is 99% effective against bacteria and resistant against fluid.
Box of 50 Masks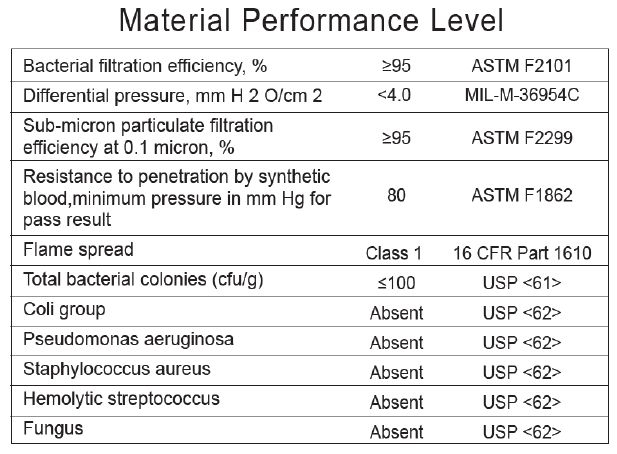 Instructions for using the Procedural Mask
Gently bend metal nose-piece on top edge of mask to approximate nose fit (precise comes later.)
Hold one elastic loop in each hand, and place one loop over each ear so that the mask is over the nose and mouth.
Hold the mask in the desired position with one hand, and properly form the nosepiece with the other.
Holding on to the nose-piece and the lower edge, gently pull down on the bottom edge to expand the folds of fabric so that they extend downwards over the mouth and chin. Inhale sharply, negative pressure should be felt by wearer.
Check for fit. re-adjust folds and ear loops as necessary.
Cautions & Limitations:
This mask is NOT a N95 approved respirator
This mask should be used for protections against bacteria and nuisance dusts only.
All sales are final on the Disposable Procedural Mask, Box of 50.
WARNING - This product contains chemicals known to the state of California to cause cancer, birth defects or other reproductive harm. For more information go to www.p65warnings.ca.gov.